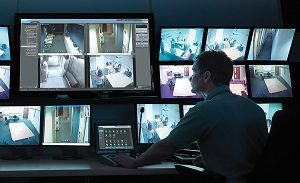 Genetec Security Center has been granted the SAFETY Act Designation and Certification by the U.S Department of Homeland Security. Built on an open architecture, Genetec Security Center technology combines video surveillance, access control, automatic license plate recognition (ALPR), communications, and analytics in one unified system.
Genetec received this exclusive certification and designation after meeting stringent qualifications outlined in the SAFETY Act of 2002 (Support Anti-terrorism by Fostering Effective Technologies Act), which provides incentives for the development and deployment of anti-terrorism technologies and establishes liability limitations for claims resulting from an act of terrorism where Qualified Anti-Terrorism Technologies (QATTs) have been deployed.
"Having held the DHS SAFETY Act Anti-Terrorism technology designation for our video management system, Genetec Omnicast, for the past several years, we take great pride in now having Security Center approved as the only unified security technology platform designated by the SAFETY Act," said Alain Côté, Executive Vice President at Genetec, Inc. "This U.S. government certification confirms liability protection to Genetec and its customers in the event of a terrorist act and offers further evidence to our government customers that Security Center meets the highest possible quality standards for video surveillance, access control, ALPR, communications, and analytics," added Côté.