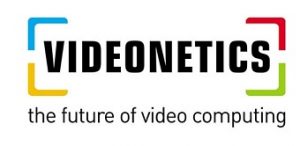 Videonetics, World's first AI & DL powered Unified Video Computing platform development company, has announced that it ranked 107th on the Deloitte Technology Fast 500 Asia Pacific 2018, a ranking of the 500 fastest growing technology companies in the Asia Pacific region.
Commenting on the achievement, Dr. Tinku Acharya, Fellow IEEE, Founder & MD, Videonetics, "It is a prestigious honor to be recognised in Deloitte's Technology Fast 500 Program. This recognition validates our drive for high performance, innovation, differentiation and global scalability. Videonetics is preparing itself for global expansion and this award will surely help expediting the global expansion plan."
In addition to ranking on the Deloitte Technology Fast 500, Videonetics ranked eighth position on the Deloitte Technology Fast 50, which is a ranking of the 50 fastest growing technology firms in India Overall, companies that ranked on the Deloitte Technology Fast 500 Asia Pacific 2018 program had an average growth rate of 600 percent—the highest average growth rate since 2008.
The Technology Fast 500 list is compiled from the Deloitte Asia Pacific Technology Fast 50 programs, nominations submitted directly to the Technology Fast 500, and public company database research. To qualify for the Technology Fast 500, entrants must have had base-year operating revenues of at least US$ 50,000.
Entrants must also be public or private companies headquartered in Asia Pacific and must be a "technology company," defined as a company that develops or owns proprietary technology that contributes to a significant portion of the company's operating revenues; or manufactures a technology-related product; or devotes a high percentage of effort to the research and development of technology. Using other companies' technology in a unique way does not qualify.