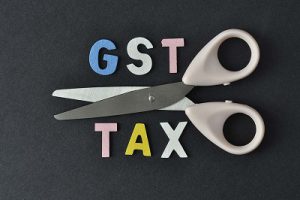 Several Private Security Industry Associations have decided to approach the Finance Minister Mr Arun Jaitley to apprise him of the negative impact of placing security related products in 28% slab in GST. Industry associations say that the high tax is too much for the consumer to pay and this would immediately give a fillip to products that are available in the grey market and sold without bills, thereby promoting smuggling.
A senior industry player emphatically asked, "How can you ask the consumer to pay Rs.28000 as GST on a sale of Rs. 1 Lakh? It's just too much!
In the 14th GST Council Meeting held on 18th May, 2017 in Srinagar, which was chaired by the Union Finance Minister, Sh. Arun Jaitley, the Council broadly approved the GST rates for goods at nil rate, 5%, 12%, 18% and 28% to be levied on certain goods. Products like CCTV Cameras and Recorders, Burglar and Fire Alarm systems and other related security gadgets falling under Chapter 85 of the Harmonised System of Nomenclature (HSN), which are considered as life safety goods have been placed in the highest bracket of 28% in the GST! What is shocking is that the government has clubbed these in the same bracket as entertainment electronics and other white goods
Significantly the government in its quest for developing its Smart City Projects' will need an active assistance of private players in security industry for installation of CCTV cameras, alarm systems and other life safety systems and if these are bracketed with other luxury products with a slab of 28% taxation, the price of these will automatically skyrocket. This say experts will almost certainly result in people shying away in installing these products, leading to more insecurity.
This is sure to have a negative impact on consumers wanting a secure life. Another negative impact which is sure to happen is that consumers would now trim down the level of their security and safety to manage costs, which would eventually give rise to crime and insecurity in the society.
Another senior industry player asked, "After all, when does a common man install CCTV or burglar alarms? Only when he perceives a threat to his life or assets. This is an unnecessary expense for him, he has to incur this because the state is failing in its duty to provide him with security," he went on to add.
The use of CCTV cameras has significantly improved policing in the country. In the recent acid attack case and ATM robbery case, video footage from the CCTV cameras turned out to be great help for the police. In the Nirbhaya gang rape case also, the bus was identified from the video footage received from one of the CCTV cameras installed in a shop.
Interestingly even in the pre GST era there was a 12.5 % VAT that these essential products levied by most states, however, some proactive states like Karnataka, Andhra Pradesh and Gujarat, realised the necessity of these items, had placed them in a 5% VAT category recently. The industry was very hopeful that the government would pragmatically put CCTV Cameras and Recorders, Burglar and Fire Alarm systems under the 5% or 12% GST slab, but the 28% levy has indeed come as a shocker to the industry!
Since most of the security electronics are currently imported into the country as the 'Make in India' activity has really not taken off in the real sense, the cost of these essential products will shoot up.
As per the Model GST Law, GST will subsume Countervailing Duty(CVD) and Special Additional Duty (SAD), however, Basic Customs Duty will continue to do its round in the import bills. BCD has been kept outside the purview of GST and will be charged as per the current law only.
While petitions get prepared and submitted to the Union Finance Minister, the industry is hopeful that the Government will see the logic and rectify its mistake of not taxing the common man excessively for ensuring security for his family and assets. There is hope as GST Council's decision is still subject to further vetting during which the list may undergo some changes.