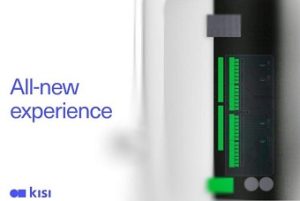 Security and facility access are crucial as companies adapt to new ways of working. Kisi Inc., the pioneer in cloud-based access control solutions, launches Kisi Controller Pro 2, which will help companies modernise their legacy access control.
This cost-effective migration would mean enhanced security and control for companies across a broad range of industries. Powered by the Wiegand board, the Kisi Controller Pro 2 syncs with existing card readers, wiring, and credentials, enhancing legacy access systems.
"By upgrading to Kisi, companies can truly embrace hybrid work. With the Controller Pro 2, organisations avoid hefty investments for replacing legacy readers and still benefit from the cloud with zero downtime and risk," says Bernhard Mehl, Kisi's CEO and Co-founder.
Kisi allows admins to grant and revoke employee access and secure areas in just a few clicks. They can also connect with motion sensors and video surveillance and utilise remote lockdown and intrusion detection. "IT teams can finally streamline their access control operations and are able to secure their global facilities from a single pane of glass.," says Max Schuetz, COO, and Co-founder at Kisi. "I am excited that Kisi now offers a solution that seamlessly brings legacy access control to the cloud," he continues.
"The tech behind the Kisi Controller Pro 2 is outstanding. It's amazing how easy the Wiegand board makes the transition to the cloud. The dashboard functionality means that admins can get a live view of who is accessing different parts of their facility, complete with logs and records," adds Carl Pfeiffer, Kisi's CTO and Co-founder.
Kisi applies regular security updates automatically over-the-air, ensuring the Wiegand compatible controller reduces security risks and vulnerabilities posed by outdated systems. With Kisi, companies will never worry if their legacy system meets today's modern security requirements. Kisi is security compliant and is used across a wide range of industries requiring strict security protocols, such as government, healthcare, financial institutions, and more.