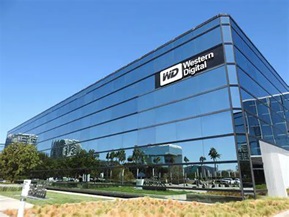 Western Digital Corp. has announced its Board of Directors has unanimously approved a plan to separate its HDD and Flash businesses. Creating two independent, public companies with market-specific, strategic focus, the company's separation will better position each franchise to execute innovative technology and product development, capitalise on unique growth opportunities, extend respective leadership positions, and operate more efficiently with distinct capital structures.
The transaction also provides strategic optionality for both businesses. The separation is intended to be structured in a tax-free manner and is targeted for the second half of calendar year 2024.
"Our HDD and Flash businesses are both well positioned to capitalise on the data storage industry's significant market dynamics, and as separate companies, each will have the strategic focus and resources to pursue opportunities in their respective markets.
Importantly, separating these franchises will unlock significant value for Western Digital shareholders, allowing them to participate in the upside of two industry leaders with distinct growth and investment profiles," said David Goeckeler, CEO, Western Digital. "We have already laid important groundwork by building market-leading portfolios and enhancing the operational efficiency of each business, including the creation of separate Flash and HDD product business units and separating operational capabilities over the past several years.
Additionally, we now have strong product, operational, and financial leadership in place to execute this plan successfully. Each business is in a solid position to succeed on its own, and the actions we are announcing today will further enable each company to drive long-term success in the years to come."
In completing its strategic review after fully evaluating a comprehensive range of alternatives, Western Digital has determined that to realise its full value, spinning off its Flash business is the best, executable alternative at this time. To that end, Western Digital believes the current timing for implementing a stand-alone separation strategy is advantageous in its efforts to create shareholder value as industry conditions improve.
"During our strategic review process, we thoroughly evaluated strategic transactions that could be value-accretive to Western Digital. However, given current constraints, it has become clearer to the Board in recent weeks that delivering a stand-alone separation is the right next step in the evolution of Western Digital and puts the company in the best position to unlock value for our shareholders," Goeckeler added. "We are now emerging from a historic cyclical downturn in storage where all the changes made in the past several years are evident in how well each business performed relative to peers. Moving forward, as we progress through fiscal year 2024, we see an improving market environment in both businesses, and we will remain open to strategic opportunities that unlock further value in both our HDD and Flash investments and assets."
The final determination to separate will be subject to board approval, the execution of definitive documentation, receipt of opinions or rulings as to the tax-free nature of the transaction, and satisfaction of customary conditions, including effectiveness of appropriate filings with the U.S. Securities and Exchange Commission, the completion of audited financials, and the availability of financing.