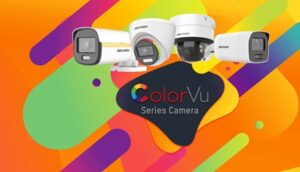 In the numerous variety of Analog HD CCTV and IP Video Security Cameras that are available in the market, the end-user is often spoilt for choice. The advantages of bullet cameras stand out for various application scenarios. The nomenclature of this type of camera is derived from the small and sleek cylindrical size of a bullet. These cameras are specially designed for outdoor and indoor security applications.
The small size of the camera helps the cause of video security monitoring as it is easy to conceal. They come in moderate sizes and deliver good performance. They come with Fixed Focus and Varifocal lenses. Some of these Bullet Cameras have IR capability for applications at night or low light scenarios. They are applicable in both indoor and outdoor locations as per the required specifications. The latest bullet cameras can be installed with IP-based security systems.
Advantages
The key advantages of Bullet CCTV cameras are their wide range and ease of installation. Bullet CCTV cameras offer a longer range view, which makes them ideal for monitoring large areas like office and factory backyards and parking spaces. These cameras are easy to install, and due to the shape of the bullet camera, one can fit bigger lenses to its body. They are perfect for indoor and outdoor applications. These cameras are Weatherproof and often embedded along with Night Vision capabilities.
The Bullet CCTV Cameras can be installed in indoor and outdoor settings. They are often mounted towards the side of the wall. Bullet cameras are easy to install compared to other varieties of CCTV Cameras. They can be easily positioned to the desired area as per the requirement. It is comparatively easier to mount and install a bullet camera than other cameras.
Camera Range The unique cylindrical shape of Bullet CCTV Camera helps to accommodate a larger lens. These types of cameras are a preferred choice where a long range is required.
Light
While light is usually a key consideration with any camera, the ColorVu technology ensures that the Hikvision Bullet Cameras can perform in low light situations.
In addition, there are some special features that are critical to Bullet Camera that one should also consider. Those essential factors are wireless versus wired, Infrared (IR) technology, and night vision.
Hikvision ColorVu technology offers colour images in video feed 24×7. Hikvision ColorVu cameras are fitted with F1.0 advanced lenses and high performance sensors. The super aperture of F1.0 lens captures more light to produce brighter images. This advanced sensor technology improves the optimum use of light in a given environment.
Hikvision Bullet Camera with ColorVu Technology is a smart investment to bolster the overall security management in the residential or commercial premises. The latest Hikvision Smart Bullet Camera is a smart way to protect the property and premises. It is the best way to keep the family and residential property safe. The latest Hikvision ColorVu Bullet Cameras come in two variants, Hikvision ColorVu Varifocal Bullet Camera (DS-2CD3656G2T-IZS) and Hikvision ColorVu Fixed Bullet Camera (DS-2CD3027G0E-LUF).
Hikvision ColorVu Fixed Bullet Camera (DS-2CD3027G0E-LUF) comes with high quality imaging and 4 MP resolution. It has an excellent low-light performance. It also has an efficient H. 265+ compression technology. The cameras is Water and dust resistant (IP67 ratings). It offers 24/7 colourful images in vivid colours in any extreme weather condition.
Hikvision ColorVu Varifocal Bullet Camera (DS-2CD3656G2T-IZS) comes with Varifocal Lens.
These Varifocal cameras adapt to various scenarios by changing the camera's focal length. Hikvision's ColorVu Varifocal Bullet Cameras are designed with fixed F1.0 large aperture. This enables image brightness while the camera zooms in or out. These cameras help to monitor the property day or night in mission critical mode and help the security management in every possible way.