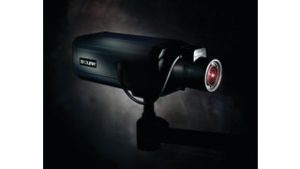 TKH Security Solutions USA, a manufacturer of security management systems for critical infrastructure, transportation, and government applications, introduces their new 1100 Series Cameras. These cameras offer an integrated security solution and versatile features that help lower total cost of ownership, and meet the most demanding security requirements. A perfect example of TKH Security Solutions' signature blend of high-end hardware and cutting-edge software.
Today's application environments are quite diverse, which is why the 1100 Series is available in all popular formats. For example, the camera series offers both indoor and outdoor fixed domes, pan/tilt/zoom models, with or without built-in IR, and the classic bullet and box shapes. This innovative camera range can accommodate fixed as well as flexible installation needs.
The 1100 Series is engineered for seamless integration with other TKH Security Solutions offerings, including VDG Sense, as well as other 3rd party products. In addition, the 1100 Series cameras offer competitive benefits for even the most advanced IP video security systems on the market today.