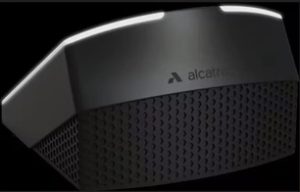 Alcatraz AI announced it will unveil the latest advancements in frictionless, secure, private access control at ISC West 2023, including new web-based mobile enrollment and privacy consent management features of the Rock.
Alcatraz AI will provide demonstrations of the Rock and its newly-launched web-based mobile enrollment functionality which allows organisations to simplify the access control system (ACS) registration process by enabling new or current employees and visitors to enroll from anywhere through a mobile device or tablet.
Administrators can provide a seamless onboarding experience for their entire workforce or individuals by sending a QR code with two-factor authentication to users, allowing them to securely enrol in the organisation's ACS before arriving at the office. The user is then enrolled and ready to authenticate upon arrival where they simply use their face as their credential to access the facility.
Privacy Consent Management gives enterprises the ability to share the organisations' privacy policies, processes, and data retention policies with users giving them the opportunity to opt-in or out, in compliance with current privacy frameworks such as General Data Protection Regulation (GDPR), Biometric Information Privacy Act (BIPA), and California Consumer Privacy Act (CCPA).
Alcatraz AI delivers a modern biometric solution that works natively with existing access control solutions to use a person's face as their credential, quickly and privately authenticating users at the point of access. With industry leading tailgate detection and alerting, the Rock also provides actionable insight to enforce compliance in zero-trust environments.