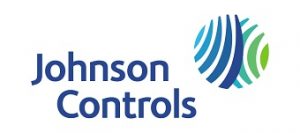 Johnson Controls is the "Overall IoT Company of the Year" from IoT Breakthrough, a leading market intelligence organisation that recognises top companies, technologies and products in the global Internet-of-Things (IoT) market today.
"To take home the highest honor from this year's IoT Breakthrough award programme is an honour," said Sudhi Sinha, vice president and general manager of Digital Solutions at Johnson Controls. "We have dedicated ourselves to growing our Digital Solutions business, acquiring more than 5,000 new users and connecting over 80,000 pieces of equipment and building systems in commercial buildings and retail facilities. We look forward to continuously driving innovation and leveraging IoT and AI-enabled technologies to create the buildings of the future that power our customers' missions."
The IoT Breakthrough Awards programme recognises innovators, leaders and visionaries from a range of IoT categories, including Industrial and Enterprise IoT, Smart City technology and more. This year's programme attracted more than 3,700 global nominations.
"Johnson Controls is building one of the strongest IoT product portfolios in the industry, offering customers a full range of systems and digital solutions that make buildings safer, smarter and more efficient," said James Johnson, managing director at IoT Breakthrough. "With a rich history of industrial and enterprise innovation, Johnson Controls continues to drive 'breakthrough' innovation, using AI and connected solutions to transform the environments where people both live their life and work. We extend our sincere congratulations to Johnson Controls for its continued upward trajectory and overall industry leadership."
Over the past few years, Johnson Controls has transformed itself to a company that offers modern software technology and leverages the latest digital capabilities to deliver differentiated outcomes and experiences to its customers. Johnson Controls has added several new Digital Solutions to further digitally transform buildings and help customers significantly improve productivity, operational efficiency, comfort, security and sustainability.