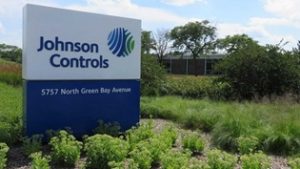 Johnson Controls International plc, parent company of recognized security brands including American Dynamics, Software House, DSC, Tyco, Exacq, Visonic and Kantech, reported a 10% increase in its fiscal Q2 sales to $6.7 billion. Sales grew 13% organically.
Net income from continuing operations was $133 million. Adjusted net income from continuing operations of $517 million was up 17% versus the prior year. Earnings before interest and taxes was $294 million and EBIT margin was 4.4%. Adjusted EBIT was $716 million and adjusted EBIT margin was 10.7%, improving 70 basis points versus the prior year.
Specific to Johnson Controls Building Solutions North America group, sales in the quarter of $2.5 billion increased 13% versus the prior year. Organic sales increased 14% over the prior year with growth in both service and install, led by strong performances in HVAC & Controls and Fire & Security. The company updated its full year guidance to approximately 10% growth versus previously expecting high single-digit growth.
"Johnson Controls delivered strong second quarter results led by double-digit growth in sales and high single digit order growth," said George Oliver, Chairman and CEO. "Our order pipeline remains healthy across all our vectors of growth and we are encouraged by the continued momentum within our Service business. Our leading technologies position us well in making buildings smarter, healthier, and more sustainable."
"Our second quarter results exceeded the high end of our guidance as healthy margin expansion contributed to strong double digit adjusted EPS growth," said Olivier Leonetti, Chief Financial Officer. "Our backlog remains resilient and the pace of converting higher margin business gives us confidence in our ability to deliver on our full year expectations."