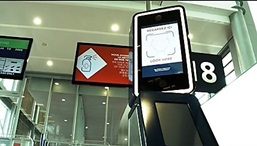 Idemia, a leading biometric solutions provider for government agencies nationwide, has confirmed having now processed its 15 millionth enrollment for the Transportation Security Administration (TSA) Precheck Application Program. Idemia has been an authorised TSA Precheck enrollment provider since 2013.
Idemia provides enrollment for TSA through an extensive network of more than 530 locations nationwide. This year, Idemia has expanded its TSA Precheck enrollment programme through airport enrollment sites and hundreds of mobile enrollment events nationwide with the goal of making enrollment in the programme accessible and easy.
"We're proud of our long-standing support of TSA's vital mission to secure America's transportation ecosystem", said Lisa Sullivan, senior vice president, travel and transport, Idemia I&S North America. Enrolled travellers enjoy a simplified screening process at more than 200 airports nationwide.
Idemia also provides enrollment for other TSA vetting programmes, including Transportation Worker Identification Credential (TWIC), Hazardous Materials Endorsement Threat Assessment Program, and Flight Training Security Program (FTSP).