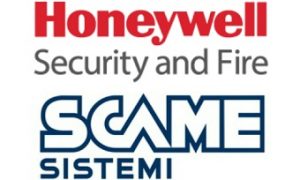 Honeywell has acquired Italy-based SCAME Sistemi to add new fire and gas safety capabilities to its portfolio of connected building solutions. Privately held SCAME is a leading provider of all-in-one systems that deliver management of fire and gas detection, and fire extinguishing systems, from a single interface and supervisory software platform
When combined with Honeywell's wide-ranging fire and gas product portfolio, SCAME's industrial controllers and management systems will provide integrated solutions for end customers. Installers and operators will benefit from seamless integration that provides access to critical information, alerts and control, according to the announcement.
"When it comes to industrial safety, there is no substitute for world-class detection and suppression hardware, and software that provides critical solutions for each customer's unique needs," says Gary Michel, president and CEO of Honeywell Home and Building Technologies. "SCAME's all-in-one products are an ideal fit for our Building Technologies portfolio moving forward, and a great complement for the solutions we offer customers to ensure the safety and security of their employees, processes and critical infrastructure."
SCAME will be integrated into the Fire business within Honeywell Home and Building Technologies.