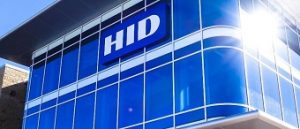 A selection of HID Global's leading reader and controller offerings have been tested and verified to meet the Security Industry Association (SIA) Open Supervised Device Protocol (OSDP) communications standard for access control security and interoperability. According to the company, HID is the first manufacturer to have completed testing in the OSDP Verified Program for access control units (ACUs). The HID Aero and HID Mercury controller product lines as well as HID Signo Readers now carry the distinguished OSDP Verified mark.
SIA OSDP Verified is a comprehensive testing programme that validates that a device conforms to the SIA OSDP standard and the related performance profiles. The SIA third-party testing lab verification ensures OSDP Verified products meet the stringent OSDP standards. Receiving OSDP verification also ensures that devices will work as intended for their access control use cases.
"We are long-time proponents of the OSDP standard and are proud to now offer the industry's first controllers to be OSDP Verified by the SIA," said Jim Dearing, Director of Product Marketing, Physical Access Control Solutions with HID Global. "The OSDP Verified mark validates that our products are interoperable, high-security access control solutions and makes it possible for integrators, specifiers and end-customers to use HID readers and controllers with confidence."
OSDP Background
Committed to interoperability, industry standards and customer satisfaction excellence, HID Global and Mercury Security, which HID acquired in 2017, co-developed OSDP in 2008 and donated it to SIA in 2012, free of intellectual property. SIA launched its OSDP Verified programme in April 2020 to test and validate that devices conform to the standard and related performance protocols.