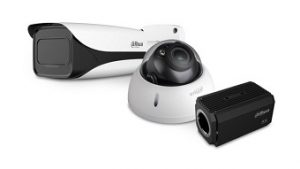 Dahua Technology USA will showcase several technology innovations at ISC East, November 15-16, 2017 at the Jacob Javits Convention Center in New York City.
One of several technologies to be showcased at ISC East is the soon to be launched enhanced Power over Ethernet (ePoE) product family, including cameras, network switches and network recorders. Dahua's ePoE technology supports connections of up to 2625 feet (800 meters) between the ePoE camera and the ePoE network switch or ePoE NVR with an embedded switch – eliminating the need for Ethernet extension devices or additional network switches.
Dahua Technology continues to drive product innovation with High Definition Composite Video Interface (HDCVI) technology that breathes new life into analog video surveillance systems by delivering HD video and IP-type functionality to long-distance transmissions over coaxial cable. For customers with existing coaxial infrastructure, this solution provides an easy to install, cost-effective upgrade. The HDCVI camera line includes six new 2MP varifocal, multi-format cameras for easier installation, flexibility, and future-proofing. Options include bullet, dome, and eyeball to meet project needs.
Dahua's proven innovation is again showcased in its cameras that feature Starlight technology. Starlight enabled cameras are a cost-effective, flexible, and future-proof solution that capture quality video in a wide range of lighting, including less than optimum, low-light conditions. In addition to excellent low-light performance, they also feature tamper detection, smart video detection and intelligent analysis. Additional features of the Dahua cameras with Starlight include people counting and heat mapping functions, giving users the ability to identify hot spots and dead areas in low light.