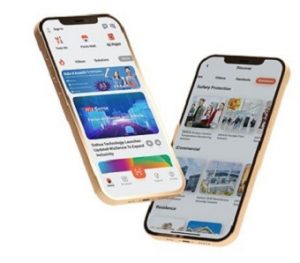 Installers and integrators will now be able to benefit from Dahua's new Partner app which is loaded with information to help specify the most appropriate products for their projects. The app includes detailed product specifications and comparisons, a range of 'how to' videos and documents exploring common technical issues which are searchable by category, and the latest news about Dahua products and services.
A key feature of the app is providing technical support via an interactive Q&A function, so that installers can receive personalised support from Dahua's local tech experts. It also provides a range of useful calculators, such as for selecting lenses and working out bandwidth capacity.
In addition, installers are able to claim rewards in the form of Amazon vouchers by scanning the barcode of any Dahua product they have purchased, and can take advantage of products currently on promotion. The app includes access to account details showing rewards earned so far, and enables installers to register their projects to receive priority technical support.
"The partner app demonstrates that Dahua is at the forefront of providing easy-to-access and relevant product and technical information and support in an up-to-date and accessible format," said Michael Lawrence, Dahua's Marketing Director for UK & Ireland. "In addition, it provides exciting incentive and rewards schemes so that installers benefit further from selecting Dahua products and systems for their projects."