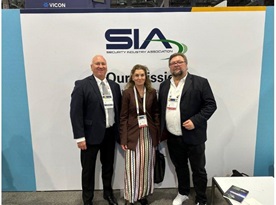 Barrier1 is a North Carolina based manufacturer of crash tested vehicle barriers. Since 2006, these Made in America products have been installed at more than 1,000 locations across the United States, Canada and 11 other countries.
This past month, the company announced a master licensing agreement with Perimeter Protection Group of Germany to sell, distribute, and in short time manufacture PPG's complete line of security barriers and products, which currently protect critical infrastructure, government buildings, and military installations around the world.
For more than 40 years, Perimeter Protection Products have set the bar for manufacturers across the world, and these patented and crash tested products continue to be trusted by engineers and specifiers to bring beauty and security to embassies, oil & gas facilities, sports arenas, and hundreds of other projects in Europe, the Middle East and Asia.
Barrier1 now joins a worldwide team of companies in 25 countries who proudly bring these products to their individual markets as part of PPG's network of resellers and distributors.
"The United States and Canada have long been on our radar as the next areas for us to engage," says Thorsten Grunwald, President of Perimeter Protection Group, adding "We have looked at various plans and approaches, and we decided to align with Barrier1 because their new ownership and capitalisation provide the tools to take on the task, and their professional team can be rapidly trained to sell, ship, install, maintain, and soon manufacture our products in the USA."
"These Best-in-Class bollards, barriers, crash arms, gates, wedge barriers and road blockers have met and exceeded the highest crash testing standards in the US, the UK, and Europe," says Mark Borto, President of Barrier1.
Mark Borto adds, "With this long-term exclusive relationship, we will be investing heavily across our company in order to bring these high security products to North America. This is a key element of our ongoing strategic growth and market leadership initiatives."