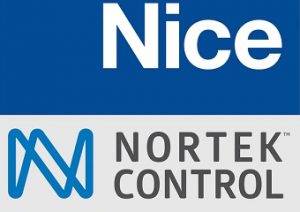 Nice, the Italian company behind security brands abode and Hysecurity, has acquired Carlsbad, Calif.-based Nortek Control for $285 million. Nortek, which is most known in the security industry for its 2GIG panels and Linear access control solutions, was previously owned by U.K.-based Melrose Industries and had rebranded from Nortek Security & Control in September of 2020.
All of the Nortek Control brands – 2GIG, ELAN, Linear, MightyMule, Proficient, SpeakerCraft, Gefen, Xantech, Panamax, Furman, numera and IntelliVision – will enable Nice to provide a full suite of integrated solutions for residential, commercial, industrial, and government customers, including consumer DIY, custom and professionally-installed specialized products, and high-security applications.
All brands previously under the Nortek Control portfolio will be integrated together with Nice brands into a single portfolio of brands, while all sub-brands will retain their existing identity but will be under the Nice umbrella, according to Nortek Control CEO Christopher Larocca.
As for changes to Nortek, Edoardo Malfè, previously VP of Global Operations for Nice, will assume the role of CEO for Nortek Control immediately. Larocca will remain onboard to assist with the transitionary period.
According to the press release, business will be conducted as usual throughout 2022. The North American organization will immediately begin collaborating with the Nortek Control team on blending portfolios and operations to emerge fully integrated in 2023.
"It looks like the industry is continuing on its M&A run, and this is a strong international move by Nice," says Brian Ruttenbur, managing director of Imperial Capital. "The demand for smart home solutions continues to rise. We have tracked 33 acquisitions by the leading U.S. public companies in the sector in the last year, and dozens more by private and international companies."
Most recently, Nortek Control won the Consumer Technology Association (CTA) 2021 Security and Surveillance Product of the Year Award for its 2GIG Edge Security and Automation Panel in January. The company also announced a partnership with Alarm.com in August on the 2GIG New Home Program.