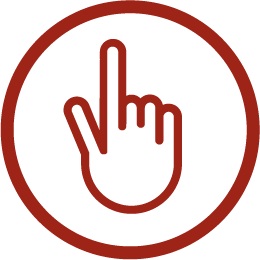 ASSA ABLOY Opening Solutions Americas introduced its Safer2Open™ suite of hands-free solutions. Available across a variety of products, both mechanical and electromechanical, these solutions can reduce touchpoints without compromising functionality in a range of facilities, including healthcare, education, office buildings, and other high traffic spaces where decreasing the spread of germs is essential to public safety.
"As the economy begins to reopen, there's a surging need and demand for facilities to employ new approaches that enable healthier environments. From low-touch to completely touchless automated openings, ASSA ABLOY's Safer2Open solutions include a range of cost-effective and low- to high-tech options for a myriad of facilities' doors, from entrance to exit," said Mark Duato, Executive Vice President, Aftermarket at ASSA ABLOY Opening Solutions Americas.
Many state and local COVID-19 protocols recommend reducing the number of touchpoints in a facility, along with additional cleaning and sanitising protocols. Safer2Open products offer quick-to-implement solutions that can withstand rigorous cleaning cycles to align with these recommendations and improve facility safety as organisations adapt to this new normal.
ASSA ABLOY's Safer2Open solutions include –
Low-Touch Solutions
• Trim options, such as SARGENT ALP Push/Pull Trim, Corbin Russwin HPSK Paddle Trim and Adams Rite Push/Pull Paddle Trim, are low-touch solutions that allow doors to be opened with minimal contact and can be added to virtually any opening to enable hands-free operation.
• Rockwood Hands-Free Arm and Foot Pulls allow access and egress without grasping hardware. These cost-effective options for hands-free door operation can be implemented in new and pre-existing aluminium, metal or wood openings.
• Sargent Electrified Closer-Holders keep doors open during high traffic times to minimise contact on door handles.
• Exit devices with Motorized and Electric Latch Retraction, such as Adams Rite 8000 and 3000 Series, Corbin Russwin ED5000 Series, SARGENT 80 Series Exit Device with Electric Latch Retraction and Yale 7000 Series, enable remote lock/unlock of a door, making it easier for people to move quickly and hands-free through virtually any opening.
No-Touch, Fully Automated Solutions
• Low energy door operators from Norton are compatible with wave-to-open switches to offer an easy, contact-free method of opening doors.
• Wave-to-Open Switches, from Securitron and Alarm Controls, can pick up hand gestures within four inches of the switch to trigger operation for swing doors.
• Exit Motion Sensors, from Securitron and Alarm Controls, are egress options that minimises contact in high traffic areas.
• HES Electric Strikes enable remote locking and unlocking of an automated door and are available for all frame types and applications, including low profile, outdoor rated, aluminium and glass.
These types of hands-free solutions are essential to public health and safety, enabling facilities to quickly implement solutions now, with existing infrastructure, while setting up their space to meet today's increased hygienic standards.