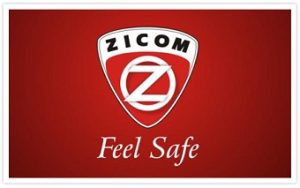 Zicom Electronic Security System, has for the first time, ventured into the automobile segment and launched a first-of-its-kind Vehicle Passenger Safety Solution – 'Street Smart'.
Since 1995, the company has been a household name in the field of safety and security. As a leader in the security domain, ZICOM has strived to provide and ensure all-round security and therefore peace of mind to all its customers.
A recent report (Jan 2018) by the Consumer Association of India, has highlighted that India though India is only the 6th largest car market with 2.03 million passenger cars sold in the country, road accidents in India are the highest in the world. Also, about 30 percent of the deaths are caused due to lack of safety features in Indian cars. Having shared this, ZICOM has identified the importance of an expert security and safety system for vehicles. Towards this end, the company has leveraged the power of IoT and specially designed 'Street Smart' to cater to the emerging needs of a discerning road traveler. Through the innovation of Street Smart Solutions, ZICOM is ensuring that the owner of the vehicle is in control of his personal vehicle in case of a theft, speed violation or breakdown.
'Street Smart' possesses unique features to ensure the safety of its user mentioned below:
Accident SOS Alert: An alert sent to emergency contacts in case of an accident
Roadside Assistance: In case of a breakdown even in the most isolated areas, Street Smart can connect a user to the ZICOM Command Centre which is available 24/7 and 365 days of the year. This center which is one of the best of its kind, is well-equipped to provide a user real-time assistance anytime, anywhere.
Rash Driving Alert: As Street Smart follows a preventive approach towards safety, it senses the speed over a predetermined speed limit and sends a rash driving alert to the user to prevent any chance of an accident.
Air Conditioner Alert: This feature alerts the owner about the usage of the air conditioner in the vehicle whether he is present in the vehicle or someone else is using it
GPS tracking: Tracking the vehicle's real-time location along with its speed on one's mobile phone, irrespective whether you are in the vehicle or elsewhere
Towing Alert: Street Smart notifies the user when their car is being towed or in attempt of theft or break-in. This feature especially helps when the user has parked his or her vehicle away from their home due to parking space limitations