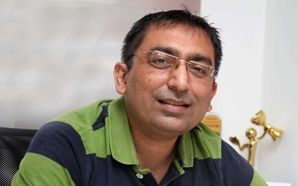 The private security industry in India has lost a shining star who had the promise to revolutionize the industry. Mr Yogesh B Dutta, COO – CP PLUS INDIA and Aditya Infotech fell victim to the cruel hands of Covid 19 on May 2, 2021. He was in the mid 40s of age. Yogesh is survived by his wife and a son, in the final year of graduation.
An experienced business leader with a demonstrated history of working in the electronic surveillance, information technology and services industry, Yogesh excelled in his domain. He was skilled in marketing, new business development, relationship management and strategic planning. A suave, persuasive, people's man, with strong business management skills, Yogesh had been leading the way at CP PLUS for over a decade. His foresight and industry expertise had been monumental in redefining the brand's image in the industry.
It was his out of the box ideas and efforts that made CP Plus and its campaign a household name thus paving the way for CCTV to become virtually a consumer item. By his efforts CP PLUS stands amongst the top security & surveillance brands in India today.
He had been the COO of CP Plus since 2008 and the COO of Aditya Infotech Ltd since
Nov 2003. Prior to this he had served as the Marketing Manager-North in BPL Ltd. He held a MBA degree in Marketing from Nagpur University.
A charming man with an easy smile Yogesh had a way with people and was always greeted with affection in industry circles. He was everyone's friend, full of positive energy and a never say die attitude. His industry knowledge and out-of-box ideas shall be missed by his colleagues at CP Plus. The private security industry has indeed lost a shining star!
SECURITY UPDATE offers its heartfelt condolences to the bereaved family and prays that he achieves eternal peace in his heavenly abode.