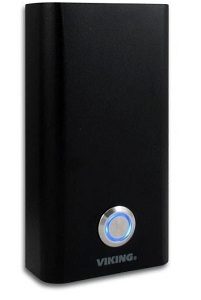 Discreetly place emergency calls at the touch of a button with reliable emergency communication provided at the fingertips of users with the PB-3-IP Panic Button from Viking Electronics. The PB-3-IP is designed for VoIP SIP systems and is PoE powered. The panic button can be programmed using Viking's IP Programming software and receives automatic firmware updates. The versatile PB-3-IP also features an on-board relay for activating security cameras, emergency lighting, or any other device triggered by a dry-contact.
The PB-3-IP panic button is designed to mount under a desk or countertop and place discreet emergency phone calls when activated. A built-in auto dialer will roll through up to 5 phone numbers until the call is answered.
After answering, a prerecorded location announcement is delivered to the called party and one-way audio is sent from the PB-3-IP for silent monitoring. The called party can easily engage in two-way communication after the call is connected by pressing touch tone "#".
Viking Electronics engineers and manufactures over 500 security and communication products in the USA. Products include Emergency Phones, Entry Systems, Paging Interfaces, Mass Notification Systems, Hotline Phones, Autodialers, Enclosures and more. In addition to their extensive analog line, Viking offers a large selection of IP products that are SIP compliant. Based in Hudson, Wisconsin, USA, the company's legacy is of reliability and electronic innovation that spans 50+ years. Viking builds products that are designed to last and they also offer many of their products with Enhanced Weather Protection.