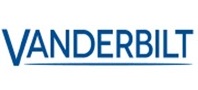 Vanderbilt has been recognised by Campus Security & Life Safety Magazine as a gold-level winner of a 2020 Secure Campus Award in the Lockdown and Physical Security category.
The Vanderbilt Security Management System (SMS) with Allegion Von Duprin Remote Integration was chosen by an independent panel of judges using criteria, including features, innovation, user-friendliness, interoperability, quality, design, market opportunity, impact on the security industry, technical advances and scalability.
Vanderbilt SMS allows users to manage alarms, photo ID badging, visitor management, elevator control, offline and online locks, advanced reporting and lockdowns from a single, easy-to-use intuitive platform. Coupled with the integration of the Allegion Von Duprin locking solution, users can remotely monitor and lock down secondary perimeter doors with the touch of a button in the event of an emergency using the remote un-dogging (RU) and remote monitoring (RM) options. The Allegion Von Duprin RU option provides an electronic override of mechanical dogging for emergency facility lockdown and includes sensors for monitoring. The RM option is a sensor-only configuration for exit-only or fire-rated doors that require monitoring and increased visibility.
All together, the solution aims to close the gap that many organisations have between external and internal doors with regards to lockdown protection — especially for the K-12 and university markets. As a result, the solution gives security leaders in these facilities more control over their access points during an emergency and in day-to-day operations, strengthening their ability to respond as necessary in the event of an incident.
For example, Redlands Unified School District in San Bernardino, California, used this solution to help protect the more than 21,000 students across its 16 elementary schools, four middle schools and four high schools. Alongside the implementation of the Vanderbilt SMS, the Allegion Von Duprin locking system is installed on five doors that surround the cafeteria area. There are main entry doors where students enter, plug in their lunch numbers and go through the buffet line. With the solution, lockdown capabilities are streamlined and remotely managed, helping protect students, faculty and staff.