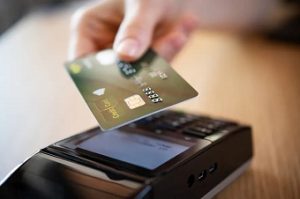 Historically, retailers could only accept and process payments via cash registers. Their main concerns were either internal theft or poor management. But times have changed and streamlined point-of-sale (POS) systems have become more convenient for retailers and their customers.
With contactless payments rising in popularity, cash has become all but forgotten in the retail industry. However, evolving technologies present new threats and challenges.
In the past, internal theft probably meant losing $15-$20 at a time; however, credit cards open up a lot more risk. Retailers risk losing valuable personal information and affected customers could take legal action against them. Additionally, retailers could risk sensitive employee and customer information falling onto the Dark Web.
How Retailers are Susceptible to Cyberattacks
A point-of-sale (POS) system allows businesses to accept payments and manage business transactions. There are many different types of POS devices, such as smartphones, tablets, mobile POS, computers and touchscreen technology. These POS devices are connected to a network, which allows them to transfer card information.
In the event of a malicious attack on the network, the attackers can gather every bit of information flowing through the system. No retailer wants to reach out to every recent customer and explain that their credit card information might have been stolen after buying something at their store. This can have a devastating impact on a business and permanently damage a customer's trust and loyalty.
A system outage, in particular a POS system outage, can also be crippling for a retailer. For example, if a retailer is having one of the most important days of their sales year or hosting a big sale, a POS system that stops communicating would cause them to halt card transactions. With carrying cash obsolete, asking customers to pay with cash might steer them away. Convenience is one of the most important factors to a good shopping experience.
In addition to worrying about threats to customer information, retailers also have to worry about their employees' information security. While you are protecting your customer payment information, your HR files could be the actual target for cyberattacks.
How Do You Stop Cyberattacks?
Retailers that are heavily reliant on POS systems should implement some best practices to help prevent the threat of cyberattacks. Like a computer, most POS systems have USB ports located somewhere on the device. If someone plugs his or her phone into the USB, it can unleash a virus without the individual's knowledge. This Trojan horse method of attack can be done quickly, and reside on your network for months before it actually starts sending information. It is important to remind employees not to plug their devices into these USB ports to ensure there are no attacks on the business network.
Another way retailers can stop cyberattacks is by ensuring they have a system protecting them from constantly changing threats. Firewalls can help protect a network by filtering traffic and blocking malicious software. However, firewalls don't fully protect and monitor the traffic coming onto the network. Viruses are constantly evolving, making it extremely difficult for a standard router firewall to keep pace with those changes.
Luckily, there are solutions. Retailers must evaluate solutions that have features and benefits needed for their specific network. It is essential that this solution protects the business from evolving threats and allows it to run the network more efficiently. Look for solutions that are being updated consistently. Viruses change daily and your system should receive frequent updates as well. Now is the time to mitigate the risk and ensure that networks and customers are protected.