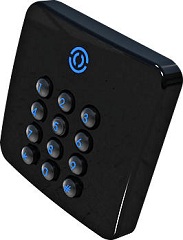 In response to a growing demand, Third Millennium is expanding its marketplace by extending its marketing scope into Asia, by supplying India in particular with a range of the company's RX series RFID advanced access control readers.
Following submission of the Third Millennium readers for testing, to the Bureau of Indian Standards (BIS), the company has been granted a licence to export its RX190B and RX1K90B models.
These two readers offer powerfully secure technologies and a wide variety of output formats, with the RX1K90B giving the additional security of PIN entry. Including OSDP Verified technology, these readers can receive firmware updates and configurations from the control panel, without the need to visit the reader.
Established in 1996, Third Millennium is a multi-award-winning manufacturer of advanced access control readers, and specialises in the introduction of new technologies to the access control market.