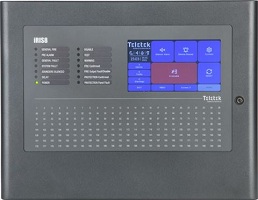 Teledyne Flir recently hosted elected officials, partners and employees to celebrate the completion of its newly upgraded facility in Elkridge, Maryland. The event featured remarks by U.S. Senator Ben Cardin and State Senator Guy Guzzone, among others, who praised the facility's highly skilled workforce and Teledyne Flir's mission to develop technology that saves lives and livelihoods.
Guests were given a tour of the manufacturing floor and viewed demonstrations of the company's advanced unmanned aerial and ground systems, including its Centaur and Firstlook robots, and Skyraider and Black Hornet drones.
"I am proud that Maryland is home to innovative companies like Teledyne," Senator Cardin said. "Teledyne's cutting edge, life-saving research would not be possible without the highly skilled workforce available in Maryland. The dozens of new jobs created by this upgraded facility is a welcome investment in Elkridge and its surrounding communities."
"Today's ribbon cutting not only launches the next phase of growth for Teledyne Flir, but also reaffirms our commitment to doing business in Maryland," said Teledyne Flir Vice President and General Manager for the Unmanned Systems & Integrated Solutions business Roger Wells. "Our ambitious Elkridge facility upgrade will add 150 new jobs and create a world class operation for the design, manufacture, and support of a wide variety of unmanned systems and integrated solutions."
"We're proud to be the leading provider of tactical ground robots to the U.S. military, and the infrastructure improvements made through this project will ensure that these critical systems are produced by our experienced team in Maryland," Wells added.
Teledyne Flir is investing more than $6 million in upgrades and future operational capacity. The 110,000 square foot Elkridge facility serves as a hub for the design and production of an array of unmanned air and ground platforms, surveillance and detection systems used by U.S. military and public safety agencies worldwide. The company has already hired 70 new full-time staff at its Elkridge operation since construction began and plans to add upwards of 80 more jobs in manufacturing, research and development, engineering, and design