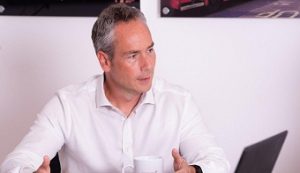 Synectics, a globally renowned company in the design, integration and support of advanced security and surveillance systems, announced that the company has won a new contract with Irish Rail (Iarnród Éireann) to upgrade all InterCity Mark 4 rolling stock on the Dublin to Cork route to an IP-based video surveillance solution, following a competitive bid process.
The IP video security system contract will see Synectics develop and install an innovative safety-critical IP video surveillance system that enables full connectivity from trains to the control room, thereby replacing the existing CCTV approach.
Each eight-coach train set, using Synectics' T2000 platform, will help utilise a suite of IP 360-degree 'fish-eye' cameras, in the vestibules and saloon areas, to provide high-quality surveillance information. Installation is expected to commence in September 2021, to be followed by an additional support contract to provide a five-year in-territory maintenance programme.
Iain Stringer, Managing Director of Synectics, commented "We are delighted that Irish Rail has chosen our IP video security technology, alongside our design, programme management and installation capabilities, to upgrade surveillance on one of their premier InterCity routes." He adds, "This win with Irish Rail represents a further step into on-vehicle heavy rail solutions for our Synectics Security business, building on our deep experience across light-rail markets."
Iain further stated, "Irish Rail is our second public transport win in Ireland over the last few months and reflects our growing reputation for smart technology developments that meet next generation operator requirements. Our approach is opening up new opportunities for all rail operators to transition their video management capability to the cloud and improve operational effectiveness."