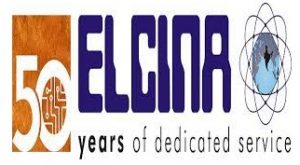 ELCINA and SPGI have announced their decision to merge and work together for the progress of the Electronic Systems Design and Manufacturing industry with SPGI functioning as a focussed group for the Security Sector, within ELCINA. The decision was taken during the Annual General Meeting of SPGI held on 1st September 2021 in New Delhi.
The two associations are coming together to benefit from each other's synergies and the key role of electronics technology in the Security industry. According to the PR, Security Products Market is growing rapidly, estimated at 22% per annum and this growth will sustain upto 2025 and beyond. Globally the Electronic Security Market was valued at USD 40.93 billion in 2020 and is expected to reach USD 68.57 billion by 2026, at a CAGR of 8.98% over the forecast period from 2021 to 2026.
Speaking during the SPGI AGM & Industry Meet, ELCINA President Mr Paresh Vasani said, "ELCINA welcomes SPGI members and we believe that as a leading electronics industry association we will bring great value to SPGI as well as synergies with ELCINA members".
SPGI Chairman, Mr Sanjeev Sehgal, MD of Samriddhi Automations (Sparsh CCTV) informed the gathering, that "for last 7 years SPGI has strived to be the voice and representation of India's Electronics Security industry at all public platforms, leading to the successful recognition of CCTV as a sub-sector under the Atmanirbhar Bharat policy. As the industry continues to evolve, it is imperative to take the next steps in the right direction, to advance the interests of all stakeholders at bigger platforms and under a strong banner."
SPGI consists of longstanding players who have contributed to the development of the industry over the last 3-4 decades. Some of its key members including Reliance Electronics, Hanwha International, Bosch as well as MSME's such as iota international, Securico, Vighnaharta among several others were present for the Industry Meet.