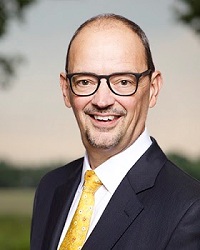 There are imminent changes to the Securitas Group Management team, which will be reduced by two, as Aimé Lyagre, COO and CTO Security Services Europe, has decided to leave the group.
According to the company, this role is not replaced and the responsibilities will be split between Henrik Zetterberg, who remains COO Security Services Europe and a member of Group Management but with expanded responsibilities across Europe, and Thomas Lundstedt who joined Securitas as European Solution Leader in April 2020.
The role of President Aviation will no longer be part of Group Management. These changes are effective from July 1, 2020. All other Group Management members continue in their present roles. "Aimé Lyagre has decided to leave Securitas. During his 16 years with Securitas he has been a highly appreciated leader and colleague. Among many other things, Aimé has been instrumental to delivering Electronic Solutions in Europe. I want to thank Aimé for his contribution and wish him the best of luck going forward", says Magnus Ahlqvist, President and CEO.
UAE-based Secure Cam to launch surveillance campaign in India
Secure Cam IT Solutions, UAE-based security surveillance and IT solutions, has plans to install around 10,000 cameras for free in one city each of about 150 countries by 2025 as part of the $1.5-billion worldwide campaign announced in October last. The company has earmarked about ₹200 crore for the project in India, said Chairman and CEO Rijoy Thomas.
The global campaign 'Secure Our City' was postponed due to Covid-19 pandemic. The campaign was scheduled on April 20, and has been postponed to September. 'Secure Our City' campaign will be launched in India across five cities in a phased manner.
Each CCTV system, which the company provided, includes an eight-channel HD IP camera system with 30 days of recording capacity. 'Secure Cam' is also offering installation, a two-year warranty, and one year service for free as part of the campaign.
The company had already started its operations in Kochi under the name 'Secure Cam India'. Apart from Kochi, the company has also started operations in Bengaluru, he said.
In UAE and GCC countries, Secure Cam is working closely with the companies in the security sector. There are also plans to launch its own newly-developed branded products in new markets.