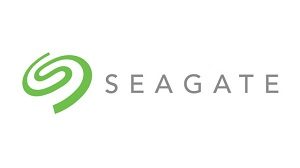 RackTop Systems, a leading provider of high-performance Software-Defined Storage embedded with advanced security, encryption and compliance, have announced its strategic partnership with Seagate Technology plc, a world leader in data storage solutions, with the immediate availability of their joint product, the Secure Data Protection Platform (SDP2). Engineered to solve key cybersecurity and compliance issues facing governments, SDP2 is a high-performance, simple, drop-in data storage solution to solving NIST 800-171 and the European Union's General Data Protection Regulation (GDPR) security and compliance requirements.
The two companies are undertaking this new partnership to create data security solutions that meet evolving risk management standards. SDP2 combines RackTop's high-performance Software-Defined Storage platform with Seagate's BAA-/TAA-compliant FIPS 140-2 disk drives and enclosures, as well as FIPS-compliant, automated encryption key management. It immediately satisfies the 18 data-related controls of NIST 800-171. It also meets NIST 800-88 and FIPS 140-2 requirements for protecting non-classified information, is certified to ISO 28001 for supply chain security assurance and meets the GDPR for security and compliance.
SDP2 goes over and above traditional Network-Attached Storage in both physical and virtual environments with a simplified, unified and secure data management solution with encryption, orchestration, versioning, replication, retention and disposition capabilities. Supporting SMB, NFS, AFP, and iSCSI network file sharing protocols, SDP2 encrypts all data with no impact to its high-performance storage and is designed for use as file shares, storage for virtual machines, DevOps, databases and large data repositories.