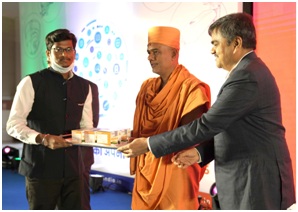 India's premier indigenous security and surveillance product manufacturing company, Prama India organized 'PRAMA EXCELLENCE MEET' events recently at New Delhi and Mumbai. Both of these events got an overwhelming response from the security industry and professional community.
The 'PRAMA EXCELLENCE MEET' event was inaugurated on June 4, by the Chief Guest Dr. Vikram Singh, Former Director General of Police – Uttar Pradesh and Chancellor of Noida International University. There were other leading dignitaries present at the event, including, the Guest of Honour Dr. Firoz Zia Hussain, Chief Security Officer, Delhivery.
The next stop for the 'PRAMA EXCELLENCE MEET' event was in Mumbai on June 19, it was inaugurated by the Chief Guest Pujya Gnanvatasal Swamiji of BAPS Swaminarayan Sanstha.
'PRAMA EXCELLENCE MEET' is being planned to bring PRAMA security and surveillance products closer to potential consumers and end-users while creating brand awareness. 'PRAMA EXCELLENCE MEET' concluded the first phase of events after the successful shows organized in Ahmedabad, New Delhi and Mumbai.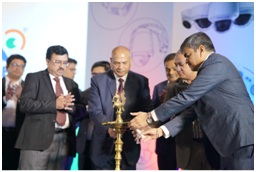 In his keynote address, Ashish P. Dhakan, MD & CEO, Prama India Pvt. Ltd. said, 'PRAMA EXCELLENCE MEET' is organized to engage, enable and empower the partners' community. The event is enabling a convergence of all the security professionals, dealers and distributor community associated with PRAMA. We are happy to offer our indigenously manufactured products and solutions to our ecosystem partners. They understand and serve the market requirements better."
He further added, "This event brings back the cherished memories and nostalgia of my formative years as an entrepreneur. At PRAMA we are embarking on a new journey to build a brand, launch new products and develop new solutions while creating new milestones and setting new benchmarks. We will strive for the organic growth and expansion of the brand at pan-India level. This event showcases the latest technologies, products and solutions. We sincerely hope that our initiatives are helping the PRAMA ecosystem partners to grow their business."
In his speech at the New Delhi event Chief Guest Dr. Vikram Singh said, "Those who respect and inculcate their parents' blessings in their life, they are blessed to launch a successful enterprise like PRAMA. He emphasized on the importance of values in the current corporate world."
In his motivational speech during the Mumbai event Pujya Gnanvatasal Swamiji of BAPS Swaminarayan Sanstha said, "The most important aspect of a professional life is to keep values intact in a highly volatile social environment in the contemporary world. The first and foremost thing for an entrepreneur is to be peaceful, calm and patient while doing the business. The second thing is to be self-aware and focused on the implementation of plans to grow further."
An elaborate presentation on Prama India's future roadmap of products and solutions were given by the senior management representatives. The events in New Delhi and Mumbai had product demo kiosks for delegates to showcase a wide range of products and solutions.
There were many fringe programs at the event venue, including Quiz Show with exciting prizes. The key highlights were exclusive networking, meeting and felicitation ceremony for distributors and system integrators. 'PRAMA EXCELLENCE MEET' event created a big impact among the security industry professionals in New Delhi and the National Capital Region (NCR). The event in Mumbai was successful due to spirited participation from the security professional community in the Mumbai, Nashik and Pune region.