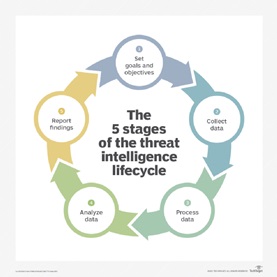 While security of all sorts is important, the basic security that any organisation must give importance to is Network Security. The main use of this security infrastructure is to keep sensitive data safe, which ensures the network is usable and trustworthy. The basic infrastructure of a network is computers, servers and wireless networks; keeping them safe is the essence of any network security solution. The current threat landscape demands a robust and updated solution for the problems and dynamic security intelligence helps companies stay a step ahead of attacks.
Application and Threat Intelligence (ATI) by Keysight is one of the best solutions to optimise network security. This helps understand which applications are running on an organisation's network and ensures that no rogue applications are hijacking the bandwidth. This solution provides continuous real-time data feeds to ensure current application and threat intelligence at all times.
Using advanced surveillance techniques and methodologies, a dedicated team of application and security researchers identify, capture and provide ongoing updates to ATI. Keysight's products, powered by ATI, improve security performance, bringing application-level visibility and context to your monitoring tools, and validating network devices with real-world threats and application conditions," said Gaurav Ranade, CTO at RAH Infotech.
Highlights and Benefits of using ATI for serving and strengthening network security infrastructure:
● From proprietary research, ATI aggregates newly discovered attacks and malware, providing application insights that include protocols, security attacks and product enhancements on 400+ applications
● Research on emerging security vulnerabilities
● Provides frequent security updates to a library of 35,000+ security attacks, evasion techniques and pieces of live malware
● ATI provides real-time cloud threat intelligence that provides continuous protection, filtering out untrusted countries, malicious sites, and harmful IP addresses
● ATI delivers constant updates of the top applications critical in validating the legitimate application performance of security tools as well as validating the efficacy of lawful intercept (LI), data loss prevention (DLP), and deep packet inspection (DPI) solutions
● Continually updated ATI application library helps users validate the scale and performance capabilities of content-aware devices and networks
The choice of security policies and tools varies from network to network and changes over time. Strong security often involves using multiple approaches. As new security threats surface every week, staying on top of today's threat landscape requires constant vigilance and in-depth research. It is an expensive and time-consuming proposition, but no enterprise wants to be caught unprepared and using ATI will help organisations.