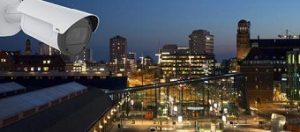 Axis Communications is releasing what it is terming as a one-of-a-kind network camera, that combines 4K resolution with an ultra-high light sensitive 4/3" image sensor for exceptional light sensitivity and forensic images in almost any scene.
Due for availability in October, the new camera features 4x zoom and a 12-48 mm Canon lens. The powerful and robust Axis Q1798-LE network camera comes with IP66, IP67 and IK10 ratings and can handle extreme temperatures ranging from -40 °C to 60 °C (-40 °F to 140 °F). Designed with enhanced security features such as signed firmware and secure boot, it also includes Axis Lightfinder 2.0 technology for increased light sensitivity, more life-like colours in almost complete darkness and sharper images of moving objects. Additionally, it is possible to connect devices to the I/O ports to trigger alarms or actions and the supervised input sends a notification if the connection is cut.
Thanks to support for PoE and redundant DC power, this 4K camera is easy to install and data is safeguarded in the event of a power outage. Plus, Axis Zipstream technology with support for H.264 and H.265 dramatically lowers bandwidth and storage requirements. Furthermore, there is no need for expensive lighting – with built-in IR Illumination it offers unobtrusive surveillance in total darkness up to 50 m (164 ft) or more depending on the scene.