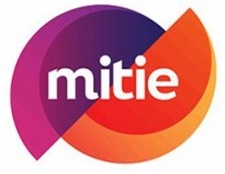 Mitie has extended its relationships with four UK airports. The three contracts will see Mitie colleagues deliver essential cleaning, waste, technical and security and baggage screening services across four busy UK airports.
Manchester Airports Group (MAG) has extended its contract with Mitie for a further two years to continue delivering essential cleaning and technical services at Manchester and East Midlands airports. The contract originally began in 2016.
With over 300 colleagues employed across the two airports, Mitie provides enhanced services at the airport, as passenger numbers rise close to those seen before the Covid-19 pandemic. As Britain's third busiest airport, Manchester Airport welcomed over 25 million passengers this year, with a further 3 million at East Midlands Airport, making it crucial to maintain a clean environment for all.
To support this, Mitie also delivers Technical Services at the sites, carrying out reactive and pre-planned maintenance on heating, ventilation and air conditioning systems (HVAC), electrical systems, doors, drains and fire alarms, as well as water hygiene.
Mitie began working at London Stansted Airport in 2008, where it delivers hold baggage screening (HBS) services. The contract has been extended three times since the beginning of the relationship, and Mitie has this year signed a new two-year contract to continue providing these essential services.
London Stansted Airport, which is also part of MAG, serves over 25 million passengers in the last year . At this very busy airport, Mitie security agents are instrumental in helping to prevent contraband, explosives, and other dangerous items from being loaded onto aircrafts. This also includes preventing large sums of money – some of it linked to criminal activity – from being sent abroad without proper authorisation or declaration. As well as operating the airport's sophisticated screening equipment, Mitie's highly trained security agents provide an essential extra layer of scrutiny and expert judgement to the screening process.
Mitie has also extended its long-standing relationship with George Best Belfast City Airport, having been awarded a three-year contract to provide security services at the site. Mitie has worked closely with the airport since 2015 to enhance its security operations.
Mitie will continue delivering services at the airport, from passenger and hold baggage screening to patrolling and essential ad-hoc security operations. Mitie will also introduce enhanced training, specifically on supporting passengers requiring special assistance, enabling colleagues to provide a high standard of customer service.
Jason Towse, Managing Director, Business Services, Mitie, said: "These new contracts are testament to our colleagues' dedication to deliver exceptional services and enhanced passenger experiences across these airports, underpinning our status as a leading provider in the aviation sector. We look forward to supporting the journeys of the millions of passengers travelling through terminals at Manchester, East Midlands, Stansted, and Belfast as we head into the busy summer months and beyond."
Mark Beattie, Chief Operations Officer, Belfast City Airport, said: "At Belfast City Airport, providing a comfortable, convenient, and safe experience for each of our passengers is our top priority. Over the past number of years, we have developed a positive working relationship with Mitie which has allowed us to continue to deliver the high standard and quality of service and safety that the airport is known for, including processing passengers through security in an average time of only six minutes. We are very pleased to extend our contract with Mitie and we look forward to the future of our partnership."