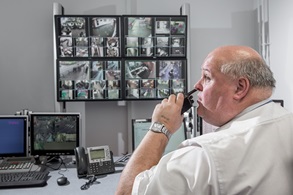 DP World Southampton, one of the UK's leading providers of smart logistics solutions has renewed its contract with Mitie, for a further two years. The contract extension will see Mitie continue to provide essential security services for DP World at the deep-sea container terminal in full compliance with the International Ship and Port Facility security code (ISPS), and the Maritime Security Division (MSD) of the Department of Transport.
As part of the contract, Mitie will continue to provide a range of security services including security personnel, vehicle and personnel security checks, visitor authorisation, intelligence reporting, and crime prevention.
This contract extension demonstrates continued confidence in Mitie's ability to ensure the security of DP World's Southampton logistics hub. During the existing contract, Mitie's proactive and responsive site operations has continued to identify areas for improvement, developing action plans, and implementing positive changes to enhance services across the facility.
According to the company, the new DP World contract follows a succession of customer contract renewals for Mitie, with the company having also recently announced the extension of its security services with long-time customer, Eurostar, highlighting the exceptional services that many of its transport customers have come to rely on.
Jason Towse, Managing Director, Business Services, Mitie, said: "As the leading service provider in this sector, we're delighted to continue working with DP World and the extension of this contract is testament to the strong partnership that we have built together over the last 11 years. We're proud to continue providing our intelligence-led services to ensure safety and security at such a vital international trading terminal."