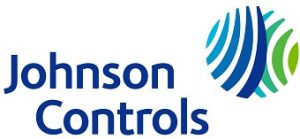 Johnson Controls has been named the "Industrial IoT Innovator of the Year" by IoT Breakthrough, an independent organisation that recognises the top companies, technologies and products in the global Internet of Things (IoT) market today.
"It's an honour to be recognised as a leading innovator in the IoT industry," said Sudhi Sinha, vice president and general manager of Digital Solutions at Johnson Controls. "While we are constantly working to enhance our products and solutions to drive innovation, it is equally as exciting to see increased interest from organizations who share our vision of bringing together the physical and digital worlds through IoT and data-driven software solutions."
The IoT Breakthrough Awards programme recognises innovators, leaders and visionaries from around the globe in a range of IoT categories, including Industrial and Enterprise IoT, Smart City technology and more. This year's programme attracted more than 3,500 global nominations.
Johnson Controls Digital Solutions works at the nexus of data and business, working with its customers to pull insights that allow for smarter buildings, increased efficiencies and new business value. From using data from the customer's own environment—building systems and external sources—to uncovering insights which solve challenges and most importantly, helping customers achieve their business missions.
"Not only surviving, but thriving in any business after 130 years is impressive by itself, but Johnson Controls stands out for driving digital transformation at an impressive rate with their broad portfolio of Industrial IoT and digital solutions," said James Johnson, managing director at IoT Breakthrough.