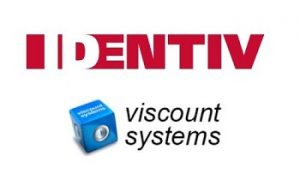 Identiv a global provider of physical security and secure identification, announces it has entered into a definitive agreement to acquire substantially all assets of the Freedom, Liberty and Enterphone MESH products and services of Viscount Systems. Identiv says the acquisition is expected to strengthen its premises segment with advanced, complementary solutions for the commercial and small- and medium-sized business (SMB) markets, leveraging Freedom's IT-centric software, defined architecture and hardware-light platform.
The acquisition will add Viscount's web-based Freedom access control and Enterphone MESH telephone entry solutions to Identiv's premises solutions.
Focused on the SMB and commercial markets, Freedom, and the entry-level Liberty product line, are highly scalable, making them suitable for enterprise and federal solutions as well, according to the company.
Freedom is said to allow customers to build integrated access control and video management systems under one centrally managed or distributed network, integrating physical security devices such as card readers, ID management, Active Directory/LDAP, visitor entry, alarm points and video applications and analytics.
Identiv expects the acquired product lines to add between $4 million and $5 million to the company's Premises segment revenue in fiscal 2019 and contribute positive adjusted EBITDA post synergies.