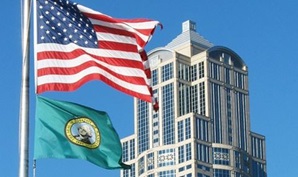 Sate agencies in Washington, namely, the Office of the Insurance Commissioner (OIC) and the Washington State Department of Social & Health Services and Department of Children, Youth and Families (DSHS) have awarded Idemia with contracts to support fingerprint capture for a wide range of state services which require individuals to undergo a criminal background check.
The OIC contract covers the collection of electronic fingerprints for conducting criminal background checks on resident individual insurance licence applicants and other regulated individuals in accordance with state regulations and has a term of two years, with the option of two, two-year renewals. The DSHS contract will deliver electronic fingerprinting services and associated processing for individuals being fingerprinted for non-criminal justice licensing, employment purposes or volunteer opportunities in accordance with state and federal laws which require fingerprint-based background checks. The DSHS contract has a term of five years, with two additional one-year extension options.
"These two state agency awards demonstrate our industry leadership in supporting states' needs to perform criminal background checks for a wide range of jobs and activities that require fingerprinting. Our technology brings the best in biometrics to these Washington State agencies, enabling them to deliver more seamless operations, quicker turnaround times and tighter security, as it serves the needs of its citizens who need to obtain background checks," said Casey Mayfield, Senior Vice President, Justice and Public Safety, Idemia I&S North America.
Idemia offers expertise deeply rooted in biometric technology, specifically, the secure capture and transmission of electronic fingerprints for employment, certification, licensing, and other verification purposes. The company is an authorised service provider for the Transportation Security Administration (TSA) and one of the few companies approved to submit fingerprints to the FBI as well as receive criminal history record information back from the FBI.
Additionally, Idemia is a trusted provider to thousands of state and county agencies for secure enrollment, issuance, and verification of physical and digital identity credentials which enable interactions with government agencies, ensuring greater citizen inclusion and the delivery of mission-critical services.