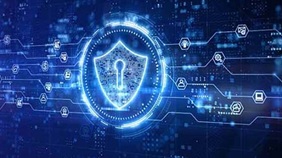 Eventus Techsol Private Limited, a global cybersecurity Managed Security Services Provider, inaugurated its new Security Operations Centre (SOC) in Ahmedabad during a two-day event held recently. This will be a dedicated, 24-hour SOC centre to serve its global customers. The SOC will also house a research centre and a forensic lab.
In a data-driven world, businesses need to fulfil various auditing and regulatory requirements. The only way to stay ahead of threat actors is by continuous monitoring and assessing the security posture. To identify risks and gaps quickly and act fast to limit the blast radius, they need external cybersecurity experts who can work round the clock to perform proactive threat detection, response, and remediation.
"We at Eventus TechSol are delighted to announce that our SOC and DFIR Lab in Ahmedabad is now fully operational and ready to serve our customers. In today's dynamic threat environment, businesses need an integrated platform that can help reduce dwell time and automate the response to threats. The new SOC centre will assist our customers in strengthening their cyber defence capabilities which are supported by a Digital Forensics Incident Response Strategy," said Manish Chasta, Co-Founder and CTO, Eventus TechSol.
Officials from Trend Micro, prominent clients, and business partners joined the Eventus leadership team during the inaugural event. The Red Teaming, Breach Attack Simulation, Dark Web Monitoring Services, High-End Forensic Labs to perform Deep Investigations and Malware/Ransomware Analysis, and Response Automation to help confront attacks well in time are all to be managed from the Ahmedabad centre.
"Businesses today require competent cyber surveillance 24 hours a day, 365 days a year. To combat the growing modern day sophisticated attacks, a one sided client-only perspective on cybersecurity monitoring would not be sufficient. With the new SOC at Ahmedabad, Eventus TechSol is taking a strategic step toward strengthening our Managed Security services. We are helping our customers closing the critical cybersecurity gap effectively. In the coming days, we will broaden our services and go to market reach to help businesses of all sizes and verticals become safer from digital threats." said Sunil Sapra, Global CRO, Eventus TechSol.