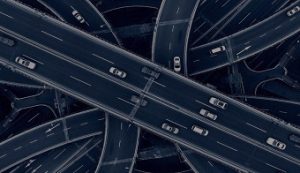 Manual traffic surveillance can be a daunting task for city administrators as Traffic Management Centres operate a myriad of cameras. Although it is now common to use computer vision for intelligently analysing images of vehicles, challenges remain for understanding the vehicles' behaviours on the roads.
It's difficult for the operators to immediately notice, if there has been a car accident on the road that could cause major traffic jams or a group of speeding motorcycles are making a loud bang and causing a nuisance to citizens. These issues can immediately escalate to threaten the safety of citizens and passengers, and become a major source of noise pollution.
Founded by researchers in audio & machine learning, Cochl has been bringing in the most advanced AI-based sound detection techniques to smart cities and security applications, with substantially improved performance, when compared to similar sound analytics solutions in the market.
With its newest addition to its product offerings, Cochl intends to inject AI-enabled automation that could help lighten the workload of human operators, which would reduce the impact of incidents and recurring congestion on roadways, as well as residents' complaints.
Cochl's newly released software can integrate with small computing devices, such as IP cameras or speakers, to detect sounds of car crash and car burnouts in real time, and alert users of car accidents or speeding vehicles with loud noise.
It can be implemented without the need for additional hardware, as it uses existing microphones that are part of the devices. Once a sound event is detected, Cochl ensures reliable recognition of the sound events under various conditions, complementing blurry camera views caused by environmental hazards or low illumination.
Cochl has been working with major security camera manufacturers and VMS companies, including Axis Communications, Hanwha Techwin, Milestone and Network Optix for building native plug-in. Cochl's other sound detection solutions include detection of gunshot, glass break, scream/yell and smoke alarm.