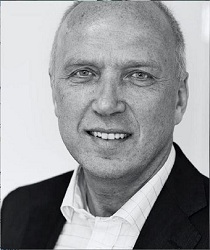 Addsecure, a leading European provider of premium solutions for secure data and critical communications, has won a prestigious procurement with the Sundsvalls Elnät AB utility electricity company. Sundsvalls Elnät AB is a northern-based electric utility in Sweden, that provides more than 27,000 private customers as well as 700 companies and industries with electricity in Sundsvall and its vicinity.
The tender specified that Sundsvalls Elnät AB wanted to upgrade their electrical substations with the latest technology for smart and efficient power grids. The upgrade includes a microprocessor-controlled system, also known as a remote terminal unit, or RTU. The RTU interfaces objects in the physical world to a distributed control system or SCADA (Supervisory Control and Data Acquisition) system by transmitting telemetry data to a master system.
Addsecure provides solutions within the segment of smart grids to digitise power distribution grids and achieving smart, efficient, safe and secure operations. This proved to be a perfect fit for Sundsvalls Elnät and as a result they will now upgrade all of their electrical substations with Addsecure's Smart Grids solution and remote terminal unit GIO100.
"We're thrilled to have won this prestigious procurement with Sundsvalls Elnät AB. They're one of the Swedish electric utility providers that quickly identified the huge benefits of using smart and more efficient networks. By upgrading their electrical substations with our RTUs they've come a long way in achieving a smart and secure grid," commented Erling Gustafsson, Business Development, Addsecure Smart Grids.
Addsecure's GIO100 RTU will be installed in 350 electrical substations in Sundsvall. "With Addsecure and their GIO100 we found a company that could provide a robust and reliable RTU fitted for our geographically widely spread electrical substations, and this for a price-point that made sure that we could install them in a very large amount of our installations," said Anders Söderberg, Technical Manager, Sundsvall Elnät