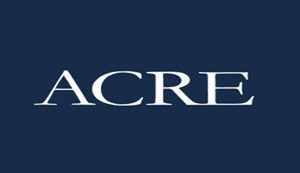 ACRE, a global pioneer providing state-of-the-art security systems, has completed its acquisition of the PremiSys software and hardware portfolio and assets. The security market continues to provide opportunities for ACRE to drive consolidation and acquire technologies that broaden its portfolio and serve the expanding needs of its customer base.
PremiSys' technologies enable organisations to self-manage door access and view integrated video and lockdown facilities. The acquisition also extends opportunities for ACRE in healthcare, education, data centres, and senior living facilities.
"Since its inception, ACRE's overarching goal has been to consolidate access control and customers under one umbrella," said Darren Learmonth, CTO of ACRE, adding "This acquisition represents another important step in ACRE's transformation, solidifying the company as the leader in the rapidly growing access control market."
This deal follows a history of acquisitive growth for ACRE. In 2021, it purchased Feenics and Matrix to address evolving customer requirements in cloud and enterprise segments and added SISCO to its growing family of brands in 2022.