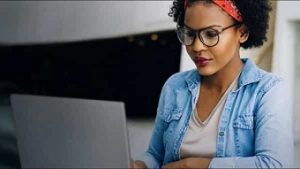 With a majority of the workforce working remotely across industries, we are soon entering an era of hybrid work culture. However, this paradigm shift comes with its own caveats. One challenge that has been on the mind of most CIOs, CTOs and CISOs is cyber security. Millions of dollars are lost every year due to cyberattacks. Cyber security was a vexing issue even in a well-monitored office environment. The risk increases manifold as more and more employees start working from home.
The importance of creating a secure virtual workplace can't be ignored. Enterprises need to take endpoint security seriously in order to reduce their vulnerability in all possible ways. Endpoint security allows organizations to secure endpoints or entry points of end-user devices such as desktops, laptops, and mobile devices from being exposed to malicious activity.
Here are 5 trends in end-point security that you must keep in mind while looking for a comprehensive solution:
Encryption of sensitive data
70% of all data breaches are caused by the vulnerabilities of end-points. Often employees work from out-of-office networks and use multiple devices to access sensitive data. This exposes your organization as well your employees to a greater risk of data theft. Without proper endpoint security, the likelihood of a data breach is quite high. An endpoint encryption solution like Dell SafeData helps meet compliance regulations and also secures information in the cloud, allowing end users the freedom to collaborate safely.
Cyber-attack prevention and detection
The ideal end-point security solution must be able to protect all end-points from malware, DDos attacks and more. A comprehensive solution will allow you to secure the networks and devices of your organization, cloud, data storage and employee devices. Traditional antivirus solutions have limited capabilities and cannot come to rescue in today's scenario. Dell SafeGuard allows enterprises to club a next generation antivirus solution like VMWare Carbon Black with Secureworks Red Cloak Threat Detection and Response (TDR) thus creating a secure cloud environment. Getting a solution with in-built intelligence is a great idea as it helps uncover suspicious activities at the endpoint and brings recognizable patterns to light leading to more proactive threat management.
Visibility and tracking of BIOS activity
Hidden attacks lurking below the OS could often go undetected and cause severe damage to the health of any organization. It is critical for enterprises to guard against stealth attacks by utilizing off-host BIOS verification and other measures. One of the most critical and fundamental tenets in computer security is transparency. The Dell SafeBIOS framework is designed with features that secure the device beneath the operating system and provides BIOS visibility across devices.
Multi-factor authentication
Once the BIOS layer is protected, other considerations on the device must be taken into account. Insecure passwords leave a lot of room for cyber attackers to exploit loopholes and vulnerability. Two-factor/ multifactor authentication provides added layer of security ensuring that only the person who is authorized can have access to a particular device or information

Hardware-level and built-in security
Those with a more focused hardware-level security approach are better prepared to fend off unanticipated threats. Chip manufacturer validation and supply chain validation are viewed as the most salient initiatives for addressing threats at the BIOS and hardware-level. Modern business laptops can easily be equipped with fingerprint readers, smart card readers and facial recognition technology that can ease the burden of creating and updating strong passwords. With every refresh cycle of the device, it's good to see if you can deploy integrated security features for new devices wherever possible.
While security is one of the highest priorities for any modern enterprise, it is also important that the solutions you implement and the vendors you choose do not over-complicate things. If something is too complicated, it could force your employees to find workarounds and thus open up even more vulnerabilities. Look for solutions that give a high level of assurance, while enabling end users to work more freely. Partner with a firm that can help you balance advanced security with productivity. Now more than ever, organizations must employ a multi-pronged approach that encompasses data protection solutions, security education and training, protected devices, and secure solutions that enable digital transformation.