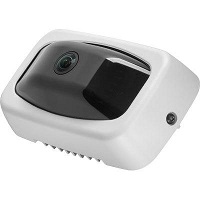 UK CCTV manufacturer, 360 Vision Technology will shortly be showing their latest range of high-performance surveillance cameras. Helping CCTV system operators to reduce their carbon footprint and cost of ownership, 360 Vision will be showing their latest range of low-power consumption surveillance cameras that offer greater energy savings, allied to lower running costs.
Meeting the demand for CCTV cameras deployed roadside to be 'fit for purpose', on show will be 360 Vision cameras featuring accurate self-calibrating Direct Drive pan & tilt mechanisms with a novel 'Attack Detect' feature. This feature protects the camera from an increase in camera load (such as the camera being struck by an object). On detection, the camera runs an automated 'self-check' routine and returns the camera head to its last known position prior to impact.
"On larger projects, the latest ranges of Predator and Invictus PTZ cameras deliver tangible savings on energy and a reduction in associated pollution, offering significant advantages over Far East camera alternatives," says Adrian Kirk, Strategic Account Director at 360 Vision.
He adds, "As an example, featuring a host of performance and user centric operational benefits, the highly competitive all-in-one Invictus PTZ camera is already a popular choice for Local Authority system upgrades, as customers look at total cost of ownership and viable solutions to help them meet their carbon footprint reduction goals."