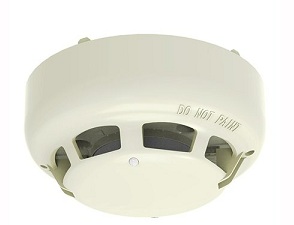 Valor Fire Safety, LLC has introduced its External Sampling Photoelectric (ESP) Advanced Smoke Detection on June 10th -12th at the National Fire Protection Association (NFPA) Conference & Expo in Chicago. ESP Advanced Detection eliminates the smoke entry lag time associated with conventional ionization and photoelectric smoke detectors by directly measuring the ambient smoke concentration outside the detector. The technology delivers faster and more reliable detection in residential and commercial buildings.
Laboratory test results conclude that ESP Advanced Detection activates more quickly to both flaming and smoldering fires than ionization and photoelectric smoke detectors. It also activated to cooking sources only when fire was imminent. Valor Fire Safety Co-Founder & Senior Vice President Jeffrey Silvestro explained that smoke detectors equipped with the technology are smaller in size and could be similar in cost to standard photoelectric smoke detectors.
"Fires have become more dangerous with the widespread use of synthetic materials in home and furniture construction," said Silvestro. "Our detector's level of performance has yielded positive results throughout testing and most importantly is attainable at a reasonable price point." The organization is seeking a manufacturing partner to bring its patent-pending technology to market. "Valor Fire Safety will license ESP Advanced Detection to industry-leading smoke detector manufacturers to enable a much faster market penetration than a traditional start-up manufacturing firm," stated Co-Founder & President Matthew Erdtmann, PhD.