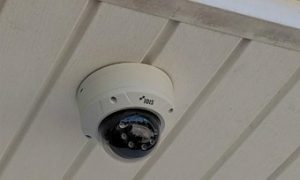 IDIS America, has announced that Emily's Place, a domestic violence facility, is the first recipient of a comprehensive donation of video surveillance technology as part of the company's "Create a Better World" campaign.
Unveiled at ISC West 2019 in April, the public service campaign is designed to support and better empower community organizations. The campaign supports the mission of Emily's Place for providing long-term, multifaceted care and support for domestic abuse survivors seeking to permanently leave their lives of abuse behind.
The facility further connects residents with assistance from partners within the larger community, allowing them to build an essential network of support. Additional partnerships with local, state and federal agencies, as well as support from businesses like IDIS, allow Emily's Place to be a strategic, efficient, and effective "bridge," from traditional women's shelters to a truly independent and self-sufficient life, the announcement states.
"Essential to that effort is the provision of a safe and secure living, childcare and service environment, allowing staff and residents alike to focus single-mindedly on the core mission of transforming lives," he says. Adds Andrew Myung, president of IDIS America, the regional headquarters of South Korean security technology provider IDIS, says the company understands the important role security technology can play in safeguarding people and places and ensuring the peace of mind that comes with strong security.