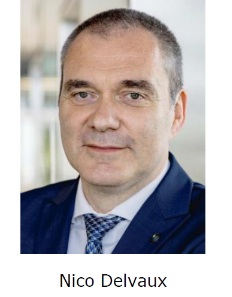 The Board of Directors of ASSA ABLOY have appointed Nico Delvaux as the company's president and CEO, effective June 18, 2018, at the latest. Delvaux will replace Johan Molin, who will leave his position after 12 years serving as CEO of ASSA ABLOY. "With Nico Delvaux, we have found a strong and experienced leader of large global businesses with a strong track record. He has managed complex and decentralized organizations and he has strong focus on innovation," says Lars Renström, chairman of the board.
Delvaux is currently president and CEO of Finland-based Metso Corp., a global industrial company that provides products ranging from mining and aggregates processing equipment and systems to industrial valves and controls.
Delvaux, 51, is a Belgian citizen. He has a M.Sc. in Engineering from Free University of Brussels and an MBA from Handelshogeschool, Antwerp, Belgium. In an announcement, Renström thanked Molin for "the extraordinary development" the company experienced during his tenure as CEO. Under his leadership, the company "clearly strengthened its customer offering and increased its market share," Renström says.