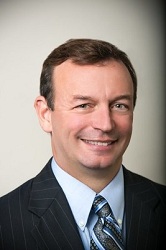 Johnson Controls has named John Donofrio as executive vice president and general counsel effective Nov. 15, 2017. Donofrio, who will also serve as a corporate officer, succeeds Judy Reinsdorf, who served in the general counsel role since Sept. 2, 2016, following the merger of Johnson Controls and Tyco.
Before the merger closing, she served as executive vice president and general counsel of Tyco from 2007 to 2016. Reinsdorf is leaving Johnson Controls to be with her family in New Jersey. She will support Donofrio through the transition period.
"We appreciate all of Judy's contributions to Johnson Controls and under her leadership, she built a strong, integrated law department, and fulfilled the commitment she made to me and the board of directors to see the company through the first year of transition following the merger," said George Oliver, chairman and CEO. I am grateful for Judy's support over the past year and for her dedication and steady hand as general counsel of Tyco for nine years during a period of strategic transformation of the company."
Donofrio joins from Mars, Incorporated where he served as vice president, secretary and general counsel. Prior to Mars, Donofrio held the general counsel and secretary role at the Shaw Group, Inc. and Visteon Inc. Earlier, Donofrio was a partner and trial attorney at Kirkland & Ellis and went in-house to become Honeywell's vice president intellectual property and deputy general counsel. He later became vice president and general counsel of Honeywell Inc.'s Aerospace division.