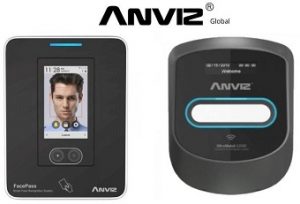 The company's latest iris and face recognition access control terminals help reassure business owners, wrestling with the uncertainties of running their businesses, during this very challenging period. Anviz's Iris (S2000) and FacePass (FacePass 7 Series) recognition terminals provide 100% touchless user authentication for a variety of applications, spanning access control, time & attendance, visitor management, etc. These terminals help:
• Detect if a person requesting access has an acceptable face mask or glasses.
• The face recognition readers have body temperature detection that will instantly alert and deny access to anyone trying to enter with body temperature above the acceptable range.
Denying access to anyone with high body temperature prevents healthy individuals from being infected. Anviz's iris and face recognition terminals are a combination of a very powerful embedded dual core processor and the latest AI deep learning algorithm for high-level accuracy and quick matching-speed.
The capture time of the company's touchless access control devices is less than 1 second and the matching speed is less than 0.5 second and its body temperature detection is accurate to within +/- 0.3 degrees Fahrenheit when a person stands within 20 inches of its integrated thermal sensor. Anviz successfully launched 3 models of its touchless access control series.