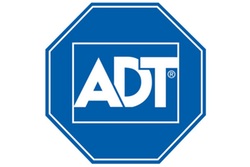 ADT has announced that it has acquired its largest independent dealer, Defenders, for $381 million. Founded in 1998 and based in Indianapolis, Defenders has more than two million customers and employs approximately 2,900 people spread across more than 130 field branch locations.
According to a statement, Defenders founder David P. Lindsey and Jessica A. Lindsey received approximately 16.3 million shares of ADT common stock for 100% of their ownership in Defenders, while the remaining $260 million of consideration was paid in cash to retire existing Defenders debt, fund other liabilities, and pay transaction expenses.
"We're excited to officially join forces with the impressive Defenders team after successfully partnering with them for nearly 22 years so that, as one company, we can create a unique and simplified platform," said Jim DeVries, ADT's President and Chief Executive Officer. "This opportunistic acquisition creates numerous strategic, financial and operational advantages for ADT, and is consistent with our stated goal of driving down the capital intensity of the business as we seek to drive long-term, profitable growth."
The strategic and financial benefits of the transaction, according to ADT, include:
• Enhances Customer Experience: Provides ability to drive a unified brand message and premium customer experience to the majority of ADT's residential customers.
• Simplifies Operating Ecosystem: Establishes a single party focused on the customer experience and lifetime value, and reduces channel conflict and potential for customer confusion.
• Improves Marketing Prowess: Leverages Defenders' strengths in customer acquisition to drive optimized spend across channels and enable more effective marketing messaging and customer segmentation.
• Increases Go to Market Efficiency: Significantly enhances ability to bring new initiatives to a broader customer base more quickly, including consumer financing, DIY, and innovative equipment and service offerings.
• Drives Capital Efficiency: Results in a more capital efficient ADT through the elimination of dealer "margin." Expected to be modestly beneficial to 2020 net cash provided by operating activities and free cash flow before special items and to create synergies to further drive net cash provided by operating activities and free cash flow before special items in subsequent years.