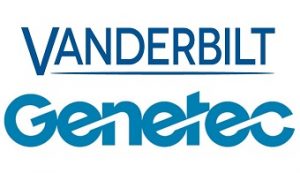 Vanderbilt and Genetec have developed a strategic relationship through the integration of Vanderbilt SPC intrusion panels with Genetec Security Center. This certified integration will benefit end-users with centralised monitoring, control, and reporting of information and events from the Vanderbilt SPC intrusion system inside Genetec Security Center.
SPC protects businesses, properties, and assets for users who want an intrusion detection system that offers versatile operation and comprehensive alarm management functionality. Using cloud services, end-user apps, and a dedicated software suite, SPC is designed to be at the forefront of modern intrusion detection. The integration allows for several features such as synchronisation, monitoring, and reporting on activities related to SPC.
"The Vanderbilt SPC system provides a powerful integration platform and with the integration to Genetec Security Center it will provide our mutual customers with a unified platform for their security and video needs," explains John O'Donnell, Product Manager at Vanderbilt. For instance, system users can monitor SPC panel state changes in real-time using the monitoring and maps task in Security Desk. They can also create event-to-actions for events that are sent from the SPC detection unit, or silence alarms on intrusion detection areas in Security Desk using the intrusion detection area widget. Reports on activities related to SPC intrusion detection areas can also be generated.
The Genetec extension will allow support for the SPC 4000, 5000 and 6000 series systems. This is available from Genetec on systems running Security Center version 5.6SR1 and later.